Magnificent square
Building details
Cost
100 1
Maintenance (Inactive)
0
Size
1 x 1
Prerequisite
1190 patricians
Icon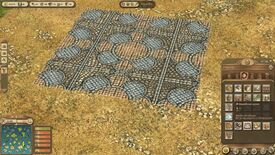 The square functions exactly like a cobblestone street. Therefore, the only reason to build it instead of the cheaper cobblestone is to beautify your city. Be careful not to build too much of this when low on funds or you will run out of money very quickly.
Ad blocker interference detected!
Wikia is a free-to-use site that makes money from advertising. We have a modified experience for viewers using ad blockers

Wikia is not accessible if you've made further modifications. Remove the custom ad blocker rule(s) and the page will load as expected.